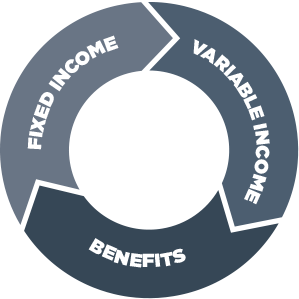 Our employees have been the main enabler of Evyap's rapid growth over the last years.
In this constantly evolving competitive environment, we feel the responsibility to implement a fair, consistent and competitive compensation policy for our employees based on their skills and know-how in order to have a highly motivated and efficient team.
We participate in salary surveys regularly to align our compensation policy with the market thereby ensuring its competitiveness.
Our compensation and benefits system consists of strategy and policies based on rewarding the employees according to their contribution to our company results.