Evyap is a leader in beauty soaps, skin care products, shaving preparation, and aftershave categories.
In soap category our Duru, Fax and Arko brands are 2nd in the international market including countries as Russia, Ukraine, Belarus, Romania, Poland, Azerbaijan, Kazakhstan, Kyrgyzstan, Tajikistan, Albania, Moldova, and many others.
In preparation to shave category our Arko brand is one of the most effective one in Russia, Ukraine in addition to Middle Asia and Middle East.
Also, Sanino is the most preffered toothpaste market in Ukraine.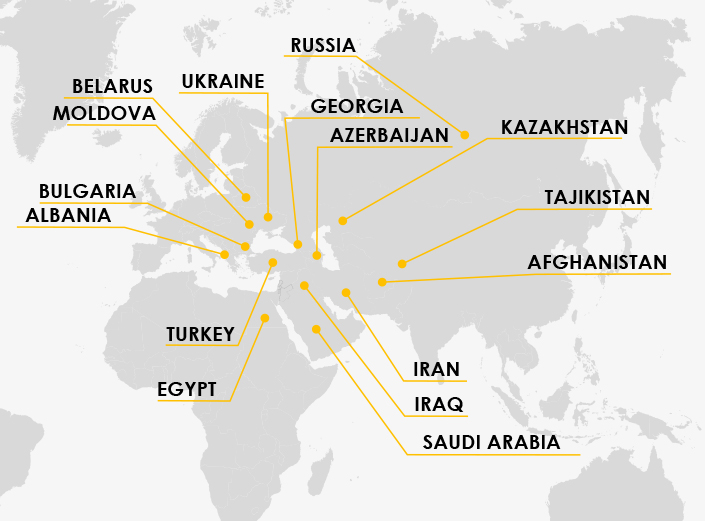 TURKEY

RUSSIA

UKRAINE

BELARUS

ROMANIA

POLAND

AZERBAIJAN

KAZAKHSTAN

KYRGYZSTAN

TAJIKISTAN

ALGERIA

BULGARIA

SAUDI ARABIA

IRAQ

IRAN

EGYPT

GEORGIA

AFGHANISTAN

MOLDOVA